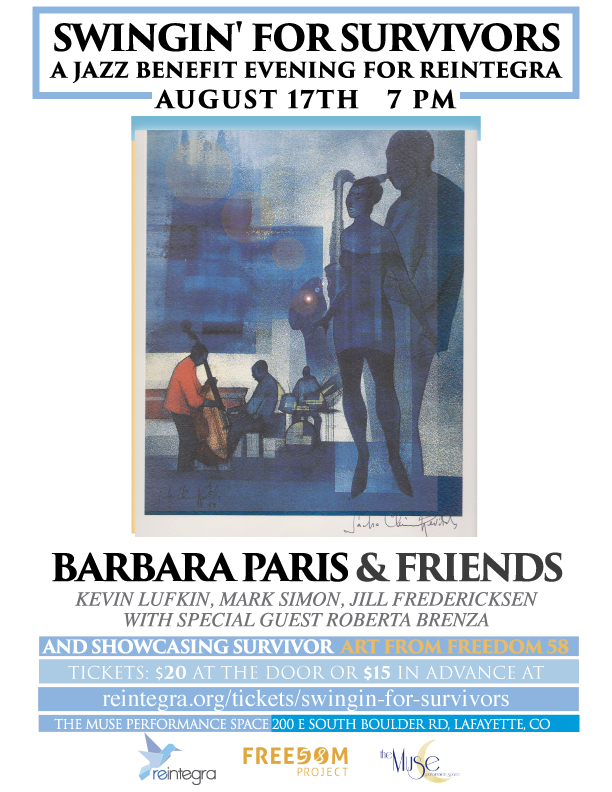 Join us for a Jazz benefit concert with Barbara Paris and Friends
Barbara will be joined by Kevin Lufkin, Mark Simon, and Jill Fredericksen along with special guest Roberta Brenza. All proceeds go to support the women of Reintegra.
Tickets are $15 and $20 at the door.
We also will have Survivor-inspired Art on display, light appetizers and wine.